Carmen Ciarcia, MM,MS,LAc,Dipl.OM, Dipl.CH
Services & Rates
Acupressure
$50 per session
Acupressure is based on one the most ancient principles of healing — that simply touching a specific point on the body will release stress and improve health in the body. In an acupressure session, I apply firm pressure directly to these "points" on your body, which relieves your muscle tension and improves your circulation. This simple and powerful technique has been shown to very effective in treating headaches, backaches, and even insomnia.
Acupuncture
$80 per session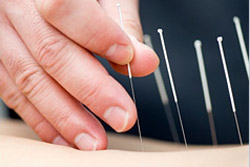 Acupuncture is one of the oldest, most commonly used forms of medicine in the world. Originating in China more than 2,500 years ago, acupuncture is currently one of the most thoroughly researched, practiced, and respected forms of complementary medicine available anywhere.
According to Traditional Chinese Medicine, your overall health is determined by the quality of the Qi (energy) flow through the natural pathways of your body (meridians). Acupuncture uses a variety of techniques, including placing very thin sterile needles into specific points on the body, to stimulate and improve your Qi flow. The many benefits of acupuncture include:
Pain reduction
Stress and tension relief
Increased energy levels
Stronger digestion
Relief from bad habits and addictions
Greater sense of overall health and well-being
Chinese Herbology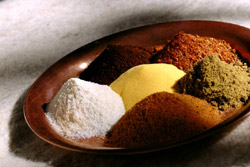 Chinese herbal medicine is a 2,000 year old tradition using naturally occurring substances — including herbs — to enhance one's health and vitality. As opposed to Western medicine, the foundation of this approach is to support the body's natural self-healing mechanisms and abilities.
Since each patient has different needs, I carefully select and combine a variety of herbs that will synergistically blend together to achieve optimal results for your unique situation. I prescribe high-quality, professional-grade herbal medicines that are available only to qualified licensed professionals.
Cupping
$85 per session including acupuncture
Cupping has been a part of Chinese Medicine for over 2,500 years. It relieves aches and pains, improves circulation, and also helps with respiratory and digestive issues. I simply place a specialized "cup" onto specific points on your body, and then use suction to draw your skin up into the cups. It doesn't hurt — it simply draws fresh blood to that area of your body, which facilitates the cleansing and strengthening of your Qi (energy). The end result is a greater overall sense of health and well-being.
Electroacupuncture
$85 per session including acupuncture
Electroacupuncture is a highly effective holistic treatment for pain, nausea, and chronic ailments. In practice, it is actually very similar to traditional acupuncture. Using the exact same system of Chinese Medicine, I insert very thin and sterile needles into specific points along the meridians of your body. I then attach the needles to a device that delivers gentle electrical pulses between two points. This helps restore the healthy flow of Qi (energy) through your body, removing any blockages and clearing out stagnant areas, thus creating a stronger and clearer experience of health and well-being.
Gua Sha
Although Gua Sha is an ancient healing technique used by Chinese Medicine practitioners for thousands of years, it is relatively unknown in the West. It is recognized throughout Asia as a highly effective treatment for chronic pain conditions, stress, fatigue, and a host of other ailments.
First, Gua Sha oil is applied to a specific meridian (energy pathway) on your body. I then use a smooth round-edged object (such as a spoon) to apply short brisk strokes to that area. This creates red patches of skin (called "Sha"), detoxifying your blood and restoring the healthy flow of Qi (energy) to the area. There is no pain involved, and the Sha will fade in 2 to 3 days. But the sense of health and vitality you experience from it will last much longer.
Laser Acupuncture
$85 per session including acupuncture
Laser Acupuncture is the latest innovation in the 2,500 year old medical tradition of acupuncture. It uses low-energy laser beams — instead of traditional acupuncture needles — on specific points of your body to unblock and restore the healthy flow of Qi (energy) through your meridians. This treatment is completely painless, and just as effective as a traditional acupuncture session.
The many benefits of laser acupuncture include:
Pain reduction
Stress and tension relief
Increased energy levels
Stronger digestion
Relief from bad habits and addictions
Greater sense of overall health and well-being
Moxibustion
Moxibustion is a Traditional Chinese Medicine technique that involves the burning of mugwort, a small, spongy herb, to facilitate healing and health. Moxibustion has been used for healing purposes throughout Asia for thousands of years. The purpose of moxibustion, as with most forms of Traditional Chinese Medicine, is to strengthen the blood, stimulate the flow of Qi (energy), and enhance your overall vitality and health.
Among other benefits, a landmark study published in the Journal of the American Medical Association in 1998 found that 75.4% of women suffering from breech presentations before childbirth had fetuses that rotated to the normal position after receiving moxibustion at an acupuncture point on the bladder meridian.
Pulse Diagnosis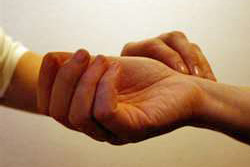 One of the most common questions that patients ask about Chinese Medicine is: "Why does my practitioner check my pulse?" Pulse diagnosis is actually one of the most complex and important diagnostic techniques we use in Chinese Medicine. Through feeling and evaluating your pulse, I obtain an accurate diagnosis of your overall constitution, Qi (energy) flow, and internal organ health, among other things. I then synthesize all of this information into a highly effective and individualized treatment plan for your specific needs.
Chinese Dietetics Consultation
$80 per session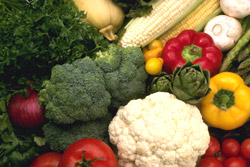 The ancients considered food to be a patient's superior medicine. By prescribing foods according to their temperature, taste, channel(s) most affected, functions, and indications for given conditions will enable the patient to actively participate in their own recovery process. In addition, food preparation, whether baking, steaming, broiling, etc., will affect how that food will be utilized by the body.
New Patient Visit
$160.00 per
As a new patient it is important for proper care to know as much about you and your health as you can provide. At your first visit we will cover:
your health history, such as illnesses and surgeries
a family health history
current medications and supplements
diet, exercise, and sleep habits
other lifestyle habits, such as smoking, alcohol, recreational drug use
current complaint(s) and what you've tried
This is followed with traditional tongue and pulse diagnosis and meridian/channel or organ system diagnosis. Once this is established, you will receive an acupuncture prescription tailored to your particular needs, as well as how we will proceed with your care. Should you need herbal medicine I will construct a formula for you.
Nationwide herbal consulting for Oncology Patients
$300 per hour
Patients from around the country are able to consult and receive herbal prescriptions mailed directly to their home or hotel. After the initial free call, patients are required to submit in writing a complete health history,age, height, weight, smoking, alcohol, recreational drugs, a brief family health history,the course of the present illness, its onset, date of diagnosis, any treatments received, including surgery, chemotherapy, radiation, and any alternative therapies, as well as lifestyle habits(exercise, sleep), and a description of emotional support and spiritual life. Brief paragraphs are encouraged, as well as simple listing of information.
A retainer is requested prior to commencment of the service, as well as a signed consent and HIPPA forms.
The service includes:
a review of medical records
research of all medications/chemotherapy presently being administered and any/all interactions with herbal medicines
Chinese herbal formula/ae uniquely tailored to the patient
dietary considerations
supplements (eg. vitamins, minerals, etc.)
a description of the Chinese Medical diagnosis and the reasoning behind the formulations
a listing of hours utilized in research
cost of formulae and/or supplements
record of any phone calls with times recorded
refund of any unused monies from the retainer
Microcurrent Facial Rejuvenation
$600.00 per 10 sessions
Microcurrents are a safe and inexpensive way to lift the face, encourage collagen and elastin production, decrease fine lines and wrinkles, and brighten the skin. This 50 minute procedure is painless, and very relaxing. A conductant product is applied to the skin of the face and neck which carries the currents to the facial muscles. There is absolutely no down time, and can be done during your lunch hour. Additionally, microcurrent treatments have been clinically shown in placebo controlled, double blind studies to decrease intraocular pressure in glaucoma patients, and to slow the progression of macular degeneration.
Visit the New You website at newyoumicrocurrents.weebley.com
Thermography Breast Imaging
$229.00-450.00 per
This office participates with Image for Health to offer four times per year thermography breast imaging. Thermography is a non-invasive imaging techinque that does not use radiation like mammography or 3D mammography do. There is no compression with this procedure. Thermography has been in use for over 50 years, and is a first glance option that can show changes to breast tissue many years before traditional mammography can, and as such offers you options to change the course of your breast health. These scans are read by western medical pathologists, who are some of the top rated interpreters in the country. Other body areas of interest, such as the spine or thyroid for example, are also available.
New Service-COVID 19 Antibody Test
$125.00 per
I am now offering, through Lab Testing API, a COVID-19 antibody test you can order right from your own computer. Call the office for more information on how to obtain this.
Acu-taping
$10.00 per
Acu-taping stablizes muscles, fascia, and joints to relieve pain, whether chronic or acute. The tape is placed in strategic areas to best promote pain relief/healing. It remains in place for up to a week, and will not come off in the shower or while swimming. This is an excellent alternative for those on a limited budget, needle phobic patients, or those with time constraints. This service is for established patients ONLY, NO EXCEPTIONS.
semi-permanent auricular press tacs
$10.00 per
Tiny needles or magnets are pressed against auricular (ear) points to address conditions as diverse as pain or anxiety. The needles/magnets are held in place with special tape, and can remain in place for up to a week. This is an excellent alternative for needle phobic patients, small children, or when time is a concern and the patient cannot remain for a full acupuncture session. They do not come off while swimming, or in the shower. They are easily removed by the patient. This special price is ONLY for established patients. NO EXCEPTIONS.
Lab testing
Lab testing is now offered at this office through Lab Testing API. Various blood, urine, and stool tests are now available. A patient portal is available for your convenience and privacy. Patients can receive forms with tests performed and codes for insurance re-imbursement upon request.
Telemedicine-doxy.me/acudoc
$40 per session
You can now have a telemedicine visit for health questions and guidance, herbal/supplement consultation and prescription, and acu-pressure instruction for your health concerns. This service will be available on Wednesday mornings from 9-12. Access at doxy.me/acudoc.
Microcurrent for Pain Management
$85.00 per 30 minutes
Chronic pain is a condition that may need multiple modalities to control. Microcurrent is another tool that may contribute to pain control for patients with difficult pain or breakthrough pain. The procedure involves coating the area with an herbal cream followed by passing a special wand that emits microcurrents to the affected area/s. Because microcurrents are effective on a cellular level, there is a deeper area of healing for longer lasting relief. Muscle and joint pain are the best candidates for this procedure. A recent study published in International Orthopedics showed improvement in pain parameters for post-surgical knee replacement patients, as well as quicker healing and drainage.
StemCell Microneedling
$Rates vary per package
I use the Emage CytoPen, a German engineered microneedling device, together with a stem cell serum to encourage new collagen growth and wrinkle reduction. Collagen production begins within 48-72 hours. However it will take about 4 weeks to see results, and full effects may take several months. The new collagen will remain for several years. Each microneedling facial package comes with instructions for after care and take home serums. Results may vary depending on age, skin damage, and lifestyle.