Chan Acupuncture Clinic
Welcome
Welcome to the Father and Daughter -Chan Acupuncture Clinic!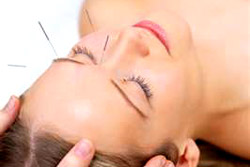 The first question most patients ask us is: How much does it cost? Does our Insurance cover?
Yes! Acupuncture is covered by most health insurance carriers today! In southern california, our clinic is in-network with:
Aetna, Bluecross, Blueshield, Motion Health, Kaiser, American Special Health, Pacificare, United HealthCare, Workers Compensation, Car accident patients, and most of other health insurances. For cash patients, who carry no health insurance, we work specially with them so they can afford to receive treatments that they need. Please call us at (805) 497-7631 and ask for more information!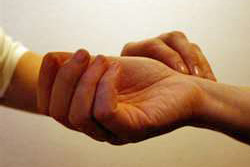 Located on the heart of Thousand Oaks/Westlake, CA, we are just over the santa monica mountain from the malibu beach and the Santa Monica coastal line. We are a private family practice (father & daughter) where we specialize in Pain Management, internal medicine, fertility treatment, along with chemotherapy support, anxiety/depression issues and various other ailments.
We have our full herbal pharmacy consisting of hundreds of raw herbs, powder, capsules, tablets, pills and liquid forms. We also make our own herbal formula per patient's condition. Most of the herbal formuals will be made after diagnosing each patient's medical condition and health. After reviewing and diagnosing each condition, the practitioner will combine about 20-30 different oriental herbs, formulating a perfect herbal medicine blend for that specific condition for our special patient!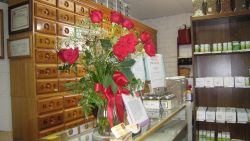 Most Patients are afraid of needles at first, and ask many questions. However, we'd like to say there is no need to worry! Our needles are very thin, that patients hardly feel it even going in! Also they are disposable needles, so everything is just one-time use only, so patients need not worry of anything.
ACUPUNCTURE is Effective for
#1 Any type of PAIN
Internal Medicine
Neurological
Respiratory
Gynecological
Emotional
Psychological
Musculo-Skeletal
Urological
Cardio Vascular
Pain Control
Chemo Support
Infertility
Energy and Vitaility Support!
ACUPUNCTURE & ORIENTAL MEDICINE is helpful and effective for:
Addiction problems (alcohol, smoking, drugs)

Allergy

Anxiety

Arthritis (rheumatoid, Osteo)

Asthma

Auto Immune Disease

Bronchitis

Cancer and Chemo Support (loss of hair, vomiting)

Carpal Tunnel Syndrome

Chronic Fatigue

Circulation

Colitis

Common Cold

Constipation

Dental pain

Depression

Diabetes (also juvenile)

Diarrhea

Digestive issues

Dizziness

Dysentery

Emotional Problems

Eye Problems

Facial Ppalsltics

Fatigue

Fertility

Fibromyalgia

Gingivitis

Headache

Hiccough

High Blood Pressure

Hypertension

Incontinence

Indigestion

Infertility

Irritable Bowel Syndrome

Low back pain

Menopause

Menstrual irregularlities

Migraine

Morning Sickness

Nausea

Neuralgia, Neurapathy

Osteoarthritis

Pain

Parasitic Cleanse Program

PMS

Pneumonia

Premature Ejaculation

Reproductive problems

Rhinitis

Sciatica

Seasonal affective disorder (SAD)

Shoulder pain

Sinusitis

Sleep Disturbances

Sexual Dysfunction

Sore throat

Stress

Tennis Elbow

Thyroid Problems (Hyper, Hypo, Hashimoto)

Tonsilitis

Tooth pain

Trigeminal Neuralgia

urinary Tract Infections

Vaginal Infections

Vomiting

Weight Loss

Wrist pain

& Many More! Please call us and ask us for more details!
If you're looking to naturally enhance your health and take care of your body, you've come to the right place.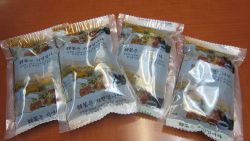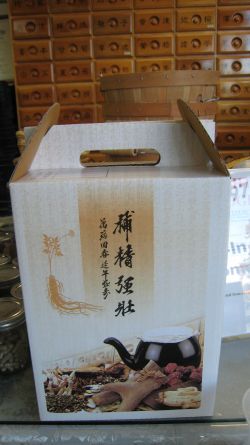 As a NCCAOM-certified professional, and California Board Certified in Acupuncture- Oriental Medicine, we (father and daughter team) can help you transform your vitality and your life for the better!
For more information and questions, please feel free to contact us at anytime at (805) 497-7631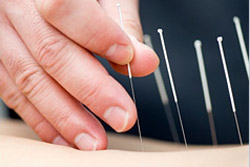 We serve Thousand oaks, Westlake Village, Simi Valley, Moorpark, Oak Park, Newbury Park, Calabasas, Agoura Hills, Camarillo, Oxnard, and Ventura and San Fernando Valley!
TESTIMONIALS:
"I can't recommend Dr. Chan highly enough! I came to him 5 years ago with persistant back pain, have been completely cured, and feel an overall improvement in my health. I visit weekly and consider Acupuncture a vital part of my regular regimen"- Elisa
"The Visit is always very relaxing. Everyone is very nice and happy. The music is wonderful. The visit makes my day"- Patricia
"I have been going to Dr. Kim for a year. He is treating me for slight neurological damage and a severe back injury. it's my opinion that Dr. Kim is a genius, as my pain is always significantly diminished" - Diana
"Facing the prospect of expensive and invasive sinus surgery, which most likely would need to be repeated in two years, I turned to Dr. Chan and Acupuncture. Under Dr. Chan's care the painful condition was cured. The relief acupuncture provided was enough to convince the rest of the family to try this amazing treatment"- Greg