Chan Acupuncture Clinic
About Me
To learn more about me, including my professional education and philosophy on health and healing, please go to the "Contact Me" page and send me a message. I'd be happy to tell you anything you'd like to know. Thanks for visiting, and have a great day.
Chan H. Kim L.Ac, Dipl Oriental Medicine : (Father Practitioner)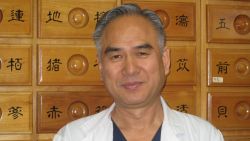 has been practicing Acupuncture for over 30 years. He has extensive knowledge in Oriental/Eastern, Western, and Naturopathic Medicine. During the 1980's he worked at the Seoul Adventist Hospital in South Korea, and in early 80's he transferred his job to Saudi Arabia, working- at Prince Kahlid and Yamama hospital. He has since then moved to the states, and received his United States licensing after continuing with his studies at Emperors College of Traditional Oriental Medicine, taking exams and receiving his California Board Certification and NCCAOM- National Certification Commission for Acupuncture and Oriental Medicine. Currently he practices at his private family practice in Thousand Oaks, CA for over 10 years at the same location. He is a solid Christian who values integrity. He not only treats the physical malady of each patient, but shows patients how to live a mentally, emotionally, and physically healthy life. He began his medical career working as a Medical Tech in his twenties, however, after he got married, and his wife became pregnant, and she started having various pain ailments after childbirth, they tried various different modalities which nothing seemed to work. He began studying Oriental Medicine and Acupuncture to treat his wife, which he was able to treat very successfully, and this led to further studies in this medicine. After moving to the states, he has traveled to various different naturopathic sanitariums such as Wildwood, Uchee Pine, and Weimar, to observe and study different natropathic medicines as well. He has a daughter who also practices Acupuncture, and a son, who is currently finishing his residency as an Internal Medicine. He loves to travel with his wife, and their hobby is gardening, and growing organic fruits, vegetables, and studying different herbal formuals for their patients.
Esther Yelim Kim L.Ac, Dipl Oriental Medicine: (Daughter Practitioner)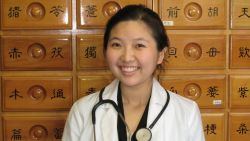 She has graduated from the local Thousand Oaks Highschool in 1999, and went on to Pacific Union College, up in northern california, private school for undergraduate coursework. After studying mostly science classes, pre-med along with religion, she graduated in 2003. She then went to attend her father's Alma Mater- Emperors College of Traditional Chinese Medicine graduating in 2007. Currently she is California Board Certified in Acupuncture, and also NCCAOM (National Certification Commission for Acupuncture and Oriental Medicine) certified. She has worked alongside with her father since she was in highschool. After finishing, she has worked at different medical facilities building her experiences in different medical fields such as: Porter Ranch Medical Center, Ultimate Health Center, Sports Medicine Center, and Chan Acupuncture Clinic. Currently she works with her father and Porter Ranch Medical Center as well as Sports Medicine Center along with other practitioners. She loves nature walks, music, and getting to know her patients personal lives, and also learning life from their personal journey as well. She loves to laugh and smile, and going on mission trips with friends and family.