Deirdre Kelley Lic Ac.
Services & Rates
Acupuncture
$70 per 1 hour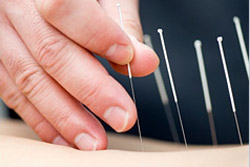 Acupuncture is one of the oldest, most commonly used forms of medicine in the world. Originating in China more than 2,500 years ago, acupuncture is currently one of the most thoroughly researched, practiced, and respected forms of complementary medicine available anywhere.
According to Traditional Chinese Medicine, your overall health is determined by the quality of the Qi (energy) flow through the natural pathways of your body (meridians). Acupuncture uses a variety of techniques, including placing very thin sterile needles into specific points on the body, to stimulate and improve your Qi flow. The many benefits of acupuncture include:
Pain reduction
Stress and tension relief
Increased energy levels
Stronger digestion
Relief from bad habits and addictions
Greater sense of overall health and well-being
Community or Group Treatments
$40 per 1 hour
"Community" or group style treatments are ideal for many people who would like to share in the collective energy of group healing. People will share the space and the cost of a highly effective acupuncture treatment. People will be comfortably positioned in chairs around the room to allow for individual treatments and attention, while others are relaxing. Please contact me about scheduling.
Moxibustion
Moxibustion is a Traditional Chinese Medicine technique that involves the burning of mugwort, a small, spongy herb, to facilitate healing and health. Moxibustion has been used for healing purposes throughout Asia for thousands of years. The purpose of moxibustion, as with most forms of Traditional Chinese Medicine, is to strengthen the blood, stimulate the flow of Qi (energy), and enhance your overall vitality and health.
Among other benefits, a landmark study published in the Journal of the American Medical Association in 1998 found that 75.4% of women suffering from breech presentations before childbirth had fetuses that rotated to the normal position after receiving moxibustion at an acupuncture point on the bladder meridian.
Cupping
Cupping has been a part of Chinese Medicine for over 2,500 years. It relieves aches and pains, improves circulation, and also helps with respiratory and digestive issues. I simply place a specialized "cup" onto specific points on your body, and then use suction to draw your skin up into the cups. It doesn't hurt — it simply draws fresh blood to that area of your body, which facilitates the cleansing and strengthening of your Qi (energy). The end result is a greater overall sense of health and well-being.
Tui Na
Tui Na is an ancient form of bodywork that is based on the principles of Traditional Chinese Medicine. I use a variety of pressures and strokes along the meridians (energy pathways) of your body to both relax your muscles and also stimulate the flow of energy throughout your body. By treating both the physical (musculature) and energetic (Qi) levels of your body at the same time, I can achieve results far beyond what you'd receive from a conventional massage therapy session.