American Health & Acupuncture Center
HOME
21607 Stevens Creek Blvd, Cupertino, CA 95014 (408)910-6089
_______________________________________________________________
Welcome Special Medical Clinic...
We listen seriously to your health concerns and work together with you to find the best medical treatment plan for you...
Providing the gentlest treatment necessary to effectively promote your health gaols...
We use Japanese most comfortable disposable needle...
(Susan) Xiuqing Cheng, DACM, Ph.D She provides high quality Traditional Chinese Medicine treatments at AHAC . She offers acupuncture, Chinese herbal Medicine, electroacupuncture, cupping, and acupressure. She is a Primary Health Medical Provider with a unique educational and training background, with over 25 years of Clinical training and experience. She has a solid knowledge of Traditional Chinese Medicine, Acupuncture, and Traditional Herbal Medicine, including the newest therapies and latest developments in these fields.
In China, She trained in various hospitals as an attending physician in inpatient and outpatient departments of neurology, gynecology, pediatrics, general medicine, cardiovascular medicine, as well as acupuncture and physiotherapy. In the United States, she is certified both by the California State Board as well as by the National Certification Commission for Acupuncture and Oriental Medicine as a Diplomate of Acupuncture, and a Diplomate of Chinese Herbology—a considerable professional achievement that indicates meeting national standards for excellent competence in both fields.
She has successful treated not only pain but also complicated and challenging clinic cases, bringing balance and health to her patients. She has treated severe anxiety, depression, fibromyalgia, migraine headaches, asthma, Bell's Palsy, chronic fatigue, insomnia, diabetes, irritable bowel syndrome(IBS), Paarkinson's disease, post stroke, side effects of chemotherapy, renal failure,tinnitus,TMJ, irregular menstruation, menopause, PMS, urinary disorders, smoking cessation, detoxification and the rebound symptoms related to withdrawing from unnecessary conventional drugs. She approach to providing health care is proactive, preventative, caring and compassionate.
Cheng, DACM, Ph.D is currently accepting new patients. Please call to schedule your appointment at (408)910-6089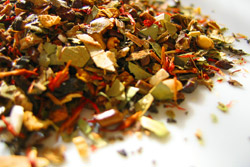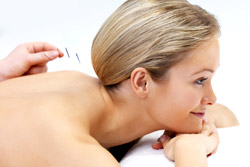 _____________________________________________________________________________
We have two convenient location:
AHAC: 21607 Stevens Creek Blvd., Cupertino CA 95014
Phone: (408)910-6089 Fax:(408)720-6980
MTC: 368 S California Avenue, Palo Alto, California 94306
Phone: (650) 328-9400

E-mail: drchengclinic@aol.com
Clinic Hours: Mon.- Sat.: 9:00-6:00 Sun.: By Appointment
IMPORTANT: This web site is designed for general information only.