Cheng Acupuncture Clinic
WELCOME TO CLINIC
(408)910-6089
21607 Stevens Creek Blvd, Cupertino, CA 95014
_______________________________________________________________
Welcome to CAC - Advanced Acupuncture & Chinese Medicine Clinic !
AHAC - Advanced Acupuncture & Chinese Medicine Clinic, founded by Xiuqing Cheng, Licensed Acupuncturist in CA and NCCAOM, is a clinic of alternative medicine providing high quality Acupuncture and Chinese Medicine treatments as well as proactive, preventative, compassionate and necessary health care for unique population...
Cheng LA.c is a practitioner with a unique educational and training background. Based on over 20 years training and experience in Western Medicine, Chinese Medicine and her deep care and compassion for her patients, she has treated not only pains but also successfully treated more complicated, even undiagnosed challenging clinical cases through holistic adjustment of her patients' entire body from imbalance to balance as well as alleviating their main complaints. She has treated severe anxiety, depression, fibromyalgia, headache / migraine, asthma, Bell's Palsy, chronic fatigue, insomnia, diabetes, irritable bowel syndrome (IBS), Parkinson's disease, post stroke, side effects of chemotherapy, renal failure, tinnitus, TMJ, irregular menstruation, menopause, PMS, urinary disorders, smoking cessation, detoxification and the rebound symptoms related to withdrawing unnecessary conventional medicines and drugs by using acupuncture that never bring any side effect to her patients.
Cheng,LA.c received eight years medical education in both Chinese medicine and modern western medicine and got strict training in many medical fields and has been practicing integrative medicine for over 20 years. She worked as an attending physician in inpatient and outpatient departments of neurology, acupuncture & physiotherapy, Gynecology, Pediatric, general medicine, and cardiovascular medicine in different hospitals in China.
Cheng,LA.c currently has her own practice in CA. She has solid knowledge and the overall view about Chinese Medicine, Acupuncture and Herbal medicine, the newest therapies and the latest development on this field. She is currently accepting new patients. Please call to schedule your appointment at (408)910-6089...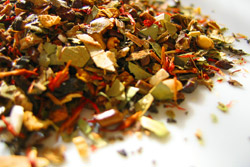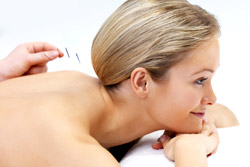 _____________________________________________________________________________
We have two convenient location:
AHAC: 21607 Stevens Creek Blvd., Cupertino CA 95014
Phone: (408)910-6089 Fax:(408)720-6980
MTC: 368 S California Avenue, Palo Alto, California 94306
Phone: (650) 328-9400

E-mail: drchengclinic@aol.com
Clinic Hours: Mon.- Sat.: 9:00-6:00 Sun.: By Appointment