Essential Acupuncture
Welcome
Welcome to my Website!
If you're looking to naturally enhance your health and take care of your body, you've come to the right place.
As a NCCAOM-certified professional, I can help you transform your vitality and your life for the better. I can help you look and feel your best. And I can help you enjoy yourself along the way.
To get in touch with me, just click on "Contact Me" and send me a message.
Thanks for visiting, and have a great day,
Visit http://www.yelp.com/biz/essential-acupuncture-lakewood-2 to find more reviews on Gina Mee L.Ac:
Patient's Reviews: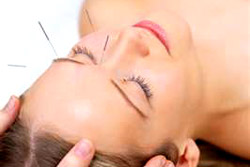 "Gina Mee is an amazing acupuncturist! I started seeing her for my back pain and with her treatments my back pain was greatly diminished! In the process of treating me for back pain she would also treat for other issues that would arise such as pms, sleepless nights, appetite control and low energy levels among other things.

Gina is incredibly knowledgeable in her field, is extremely professional, caring and has an overall wonderful personality and energy! If you are looking for an acupuncturist go see Gina...you will not be disappointed!"
Heather B.
"I would recommend Gina to anyone! As a personal trainer, in the same type of service business, I am very particular about who I send myself or my clients to. Gina is very attentive to her clients needs and each treatment session is different as it should be depending on what the body needs that day.

I had tried acupuncture once before seeing Gina, and left disappointed. I was reluctant to try it again, but after running out of options to help relieve my hip pain I finally gave in. I left my first session with Gina pain free and ready to run 10 miles. I'd never had such instant relief.

I'd always wondered how exactly acupuncture works, and Gina does a great job of educating her clients about the process and addressing the body has a whole system to help it heal."
Jen C.
"If you are thinking about trying acupuncture or are looking for a new acupuncturist, then you must see Gina Mee! You will not regret it. I was a little unsure about acupuncture, but after going for a few months, the results I was seeing from my treatments were beyond my expectations!!!

While I have gone to treatments for multiple things (weight loss, sprained ankle, stress, etc), I was astonished to see that Gina's acupuncture worked for a severe toothache as well (such a relief until I could get an appt w/my dentist).

I would take anyone I know to see Gina (I took my dad when he was visiting and he LOVED it!). I cannot say enough about her professionalism, character, and hospitality -- an all around amazing acupuncturist & person! If you are thinking about acupuncture, you will not be disappointed here!"
Kristina B.