Holly Ross - Chinese Medicine and More...
Welcome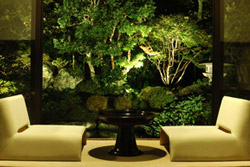 Hello, Holly Ross here and Welcome to my Website!
Take a seat and relax! Look around...Check out the Website...Get to know me a little and see what you think!
If you're looking to naturally enhance your health and take care of your body, you've come to the right place.
As a NCCAOM-certified professional, I can help you transform your vitality and your life for the better. I can help you look and feel your best. And I can help you enjoy yourself along the way.
To get in touch with me, simply go to the "Contact Me" Page and send me an email.