Jennifer Ferro, L.Ac., Dipl. OM
Welcome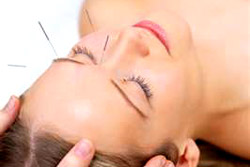 Do you want to feel better? I can help you take control of your health!
As a NCCAOM-certified and a CA state board licensed professional, I can help you achieve balance and wellness through acupuncture, herbal therapy, nutritional supplementation and blood chemistry analysis.
My office is conveniently located near Pacific View Mall in Ventura at the Ventura Natural Health Center.
My hours:
Mon-Wed-Fri 9-5
Thurs 9-2