Masuda Acupuncture
Services & Rates
Acupuncture first visit
$120 per 90 minutes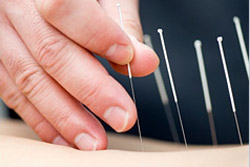 Acupuncture is one of the oldest, most commonly used forms of medicine in the world. Originating in China more than 2,500 years ago, acupuncture is currently one of the most thoroughly researched, practiced, and respected forms of complementary medicine available anywhere.
According to Traditional Chinese Medicine, your overall health is determined by the quality of the Qi (energy) flow through the natural pathways of your body (meridians). Acupuncture uses a variety of techniques, including placing very thin sterile needles into specific points on the body, to stimulate and improve your Qi flow. The many benefits of acupuncture include:
Pain reduction
Stress and tension relief
Increased energy levels
Stronger digestion
Relief from bad habits and addictions
Greater sense of overall health and well-being
Follow up visit
$75 per 60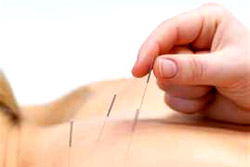 One of the most common questions that patients ask about Chinese Medicine is: "Why does my practitioner check my pulse?" Pulse diagnosis is actually one of the most complex and important diagnostic techniques we use in Chinese Medicine. Through feeling and evaluating your pulse, I obtain an accurate diagnosis of your overall constitution, Qi (energy) flow, and internal organ health, among other things. I then synthesize all of this information into a highly effective and individualized treatment plan for your specific needs.