Megan Bradley Rauch, L.Ac.
Welcome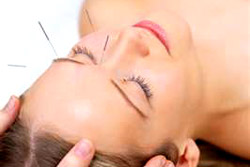 Click here to visit my new website: www.meganrauchacupuncture.com
To Book Online: Click Here Now
Are you feeling stressed, in pain, or not your best? Do you have a health concern that you are facing?
If you're looking to naturally enhance your health and live more vibrantly, you've come to the right place.
As a Licensed Acupuncturist, Herbalist, and Massage Therapist, I can help you transform your vitality and your life for the better. Using Acupuncture, Herbal Medicine, and Massage, I can support your body's natural healing process to restore inner balance and health. Whether you are in need of a tune-up or are dealing with a difficult health issue or emotional burden, Chinese Medicine can work wonders.
I have helped hundreds of patients with a variety of health issues, including:
chronic and acute pain, sports injuries
pregnancy and postpartum health
PMS and fertility
anxiety, insomnia, depression
stress management
digestive issues
allergies, sinusitis
My sessions include a detailed health intake, acupuncture, and when appropriate moxa, cupping, heat, gua sha, tui na and electrostimulation. Herbal medicine may also be advised.
With an undergraduate degree in Psychology, over 10 years of bodywork experience, and a Master's in Traditional Chinese Medicine, I approach the health of my patients holistically integrating the roles of mind, body, and spirit. My passion for working with pregnant women and seeing them through postpartum began 10 years ago when I began working as a Birth Doula. Now a mother myself, I am even more deeply inspired to help women through this great transformation.
I practice in the Bernal Heights neighborhood of San Francisco and also offer outcall appointments all over San Francisco.
To get in touch with me, just click on "Contact Me" and send me a message.
Thanks for visiting, and have a beautiful day!
Megan
Click here to Join My Email List for Health Info, and my latest Specials!
Please 'Like' my page on Facebook: www.facebook.com/megan.acupuncture.massage