Dr. Paul Olko ND
Services & Rates
Acupressure
$85.00 per session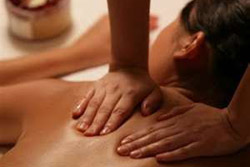 Acupressure is based on one the most ancient principles of healing — that simply touching a specific point on the body will release stress and improve health in the body. In an acupressure session, I apply firm pressure directly to these "points" on your body, which relieves your muscle tension and improves your circulation. This simple and powerful technique has been shown to very effective in treating headaches, backaches, and even insomnia.
Chinese Herbology
$125.00 per initial session($45. follow-up)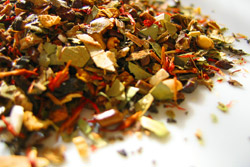 Chinese herbal medicine is a 2,000 year old tradition using naturally occurring substances — including herbs — to enhance one's health and vitality. As opposed to Western medicine, the foundation of this approach is to support the body's natural self-healing mechanisms and abilities.
Since each patient has different needs, I carefully select and combine a variety of herbs that will synergistically blend together to achieve optimal results for your unique situation. I prescribe high-quality, professional-grade herbal medicines that are available only to qualified licensed professionals.
Cupping
$85.00 per session
Cupping has been a part of Chinese Medicine for over 2,500 years. It relieves aches and pains, improves circulation, and also helps with respiratory and digestive issues. I simply place a specialized "cup" onto specific points on your body, and then use suction to draw your skin up into the cups. It doesn't hurt — it simply draws fresh blood to that area of your body, which facilitates the cleansing and strengthening of your Qi (energy). The end result is a greater overall sense of health and well-being.
Gua Sha
$85.00 per session
Although Gua Sha is an ancient healing technique used by Chinese Medicine practitioners for thousands of years, it is relatively unknown in the West. It is recognized throughout Asia as a highly effective treatment for chronic pain conditions, stress, fatigue, and a host of other ailments.
First, Gua Sha oil is applied to a specific meridian (energy pathway) on your body. I then use a smooth round-edged object (such as a spoon) to apply short brisk strokes to that area. This creates red patches of skin (called "Sha"), detoxifying your blood and restoring the healthy flow if Qi (energy) to the area. There is no pain involved, and the Sha will fade in 2 to 3 days. But the sense of health and vitality you experience from it will last much longer. Massage is frequently incorporated.
Medical Qi Gong
$85.00 per session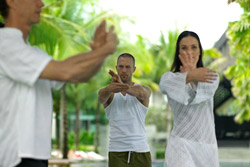 Medical Qi Gong is an ancient Chinese Medical practice that combines slow movements, conscious breathing, and focused mental attention to strengthen and enhance the flow of Qi (energy) throughout your body. Rather than addressing your symptoms (as Western medicine tends to do), Medical Qi Gong addresses your ailment at its very source by healing your entire being — mentally, emotionally and physically. Group lessons are also available.
Moxibustion
$85.00 per session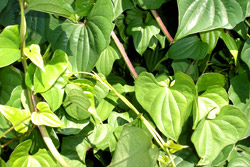 Moxibustion is a Traditional Chinese Medicine technique that involves the burning of mugwort, a small, spongy herb, to facilitate healing and health. Moxibustion has been used for healing purposes throughout Asia for thousands of years. The purpose of moxibustion, as with most forms of Traditional Chinese Medicine, is to strengthen the blood, stimulate the flow of Qi (energy), and enhance your overall vitality and health.
Among other benefits, a landmark study published in the Journal of the American Medical Association in 1998 found that 75.4% of women suffering from breech presentations before childbirth had fetuses that rotated to the normal position after receiving moxibustion at an acupuncture point on the bladder meridian.
Tai Chi
$85.00 per session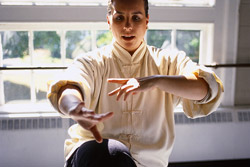 Originally developed in ancient China as a system of self-defense, Tai Chi is now a highly refined art that combines slow flowing movements with focused breathing techniques to strengthen your overall health and well-being. Practiced by millions of people worldwide, the benefits of Tai Chi are well-documented, and include not only a stronger physical body, but also a more focused and clear sense of awareness and attention. Group lesson also available upon request.
Tui Na
$85.00 per session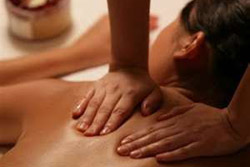 Tui Na is an ancient form of bodywork that is based on the principles of Traditional Chinese Medicine. I use a variety of pressures and strokes along the meridians (channels or energy pathways) of your body to both relax your muscles and also stimulate the flow of energy throughout your body. By treating both the physical (musculature) and energetic (Qi) levels of your body at the same time, I can achieve results far beyond what you'd receive from a conventional massage therapy session.
Naturopathy
$125.00 per initial session($45. follow-up)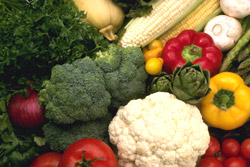 Natiral Health Care. Certain supplements, diets, detoxifications and Nutraceuticals are recommeneded to support the persons health situation. Traditional nature-cure metods are employed to aid and stimulate the body's innate ability to heal itself.
Programs are specifically designed for each individual.