Traditional Chinese Medicine
Welcome
Traditional Chinese Medicine offers health and wellness for mind, body and spirit.

Tina Vecera, L.Ac.
Oriental Dietary Therapy
Medical Qigong Therapy
Acupressure

Gua Sha
Chinese Herbal Medicine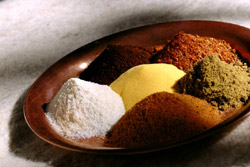 Traditions from the East
Natural medical traditions of ancient China, India and Japan are recognized the world over for their ability to treat pain, stress and illness. Their effect has been shown to assist the body in returning to natural balance for health, radiance, vitality and serenity.
Your Health
Your health concerns will be addressed with careful attention to provide you with the therapy techniques and information you need for optimal health at all levels.

My mission is to offer effective natural self treatment techniques and remedies for pain, stress and illness in an atmosphere of healing serenity.
Asian natural medicine is a valued treasure for addressing health and wellness through all phases of life.
Services

Services are changing during the pandemic. If you are interested in a wellness consultation to design a health and wellness plan for you, please click on the "Contact Me" button.

Insurance Billing
I bill several insurance companies. My policy is to verify insurance benefits with the plan ID numbers and date of birth before submitting claims. I am currently in network with Regence Blue Cross of Oregon. I do not accept Workers Compensation cases. I do not bill Medicaid, Medicare or OHP.
Wishing you Well,
Tina
Tina Vecera, L.Ac., M.Ac.O.M.