Samadhi Divine Medicine
Services & Rates
Virtual Sound Therapy
$95-124 per person in session
Sound Therapy is a part of vibrational and energy healing. After reviewing your symptoms, g'beda creates an individualized sonic treatment plan. The sound therapy offers a relaxing state and instruments to vibrate your body, move energy and release blockages (physical or emotional). It a private medicinal concert of varying instruments depending on your condition.
g'beda uses voice, gong, Tibetan and crystal singing bowl, thumb piano, xylophones, and /or tuning forks. In addition, the 5-element theory is applied to help the energetic and emotional body to shift to a more balanced state.
This service may be helpful to clear emotional trauma and blockages held in the body and soothe the spirit (Shen).
Individual sessions, group presentations and workshops available.
The Virtual Samadhi Divine Session!
$280 per 2 hour session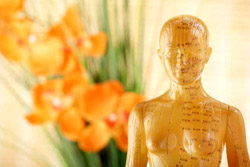 Do you need the works? Choose any 3 healing arts modalities to create your ideal session. Decide how you want to package your restorative session based on your needs and symptoms!
Choose from:
sound therapy

self-acupressure & reflexology

tapping

reiki & qigong

gemstone therapy

Alkaline food therapy

breathwork

meditatiive movement

herbal consulation & formulations
The Samadhi Divine Session allows you to build your ideal virtual treatment package.
Three, six, and twelve month individualized programs are available for chonic and terminal illnesses or recovery.
The Samadhi Divine Session also makes a great gift for a loved one!
Leave a message at "Contact" to explore your creativity to design your treatment.
KidQi: mindful meditative sound and movement for kids
$60 per 20 min
Want to teach your children more emotional intelligence through the arts, meditation and sound therapy?
KidQi is our Social Emotional Learning program for kids' qi. We work with individual families, day cares, and k-12 school programs.
Kids can attune more to their emotional body, learn to express their emotions, have tools to self-regulate and process their inner moods.
At Samadhi Divine Medicine kids experience storytelling, breathwork, vocalizations, gentle movement, self-expression, drawing/writing, dance, and world instruments.
Please contact us to begin your KidQi program.
Virtual Body Constitution, Herbal and Alkaline Food Therapy
$80 per 45 min. session
One of the most common questions that patients ask about Chinese Medicine is: "How can you read my tongue? What does it say?" The tongue tells so much about your organs, internal heat/cold regulation, inflammation, mucus, and stagnation.
Tongue readings can give an accurate diagnosis of your overall constitution, Qi(energy) flow, and internal organ health. In addition, we will review your current symptoms and relative health history.
This sythesized collection of intake information helps to form a highly effective and individualized treatment plan for your specific needs.
Our consultation will result in food therapy guidance and an herbal perscription using patents, raw bulk, tinctures, or power formuations.
Please contact us for an appointment.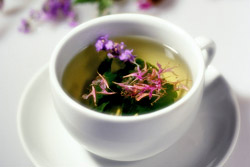 Virtual Child Birth Companion Package
$5200 per Birth
All culturally diverse, surrogate and non-binary families welcome!
Looking for a full-spectrum doula or birth coach to give you tools for a supported birth and recovery?
The Birth Companion Package includes birth consultation, doula services; four prenatal sessions, three labor training sessions (to include labor) and six postnatal visits which include access to
Prenatal: four virtual sessions of self-acupressure & reflexology, tongue readings, blood pressure checks, constitutional food therapy, meditation and breathing instruction, movement meditation, birth plan development and stress management. (Your partner can join us.)
Labor: Three virtual sessions: virtual hospital/birth center /home labor support for delivery, day one and day three virtual sessions. We can also train your accompanying labor partner for in-person support.
Postpartum: six virtual postpartum visits, lactation support, herbal formulation prescriptions, guided postnatal pediatric acupressure, lactation nutrition/herbal coaching, chest feeding or formula nutrition tips, guided restorative movement sessions and sound therapy.
Virtual Reiki & Qi gong
$95 per session
Reiki is a Japanese form of energy work that cleanses and balances the energy system in the body. As a result, the body's natural self-healing mechanisms strengthen, helping to establish optimum health.
During a session, I work directly with your energy field to remove blockages, detoxify your system, and restore your vital life force energy. Reiki utilizes a gentle laying on of hands to conduct the necessary energy force between us. The benefits of Reiki range from the release of habitual mental/emotional stress to alleviating chronic pain.